November 19, 2020
December 3, 2020
December 17, 2020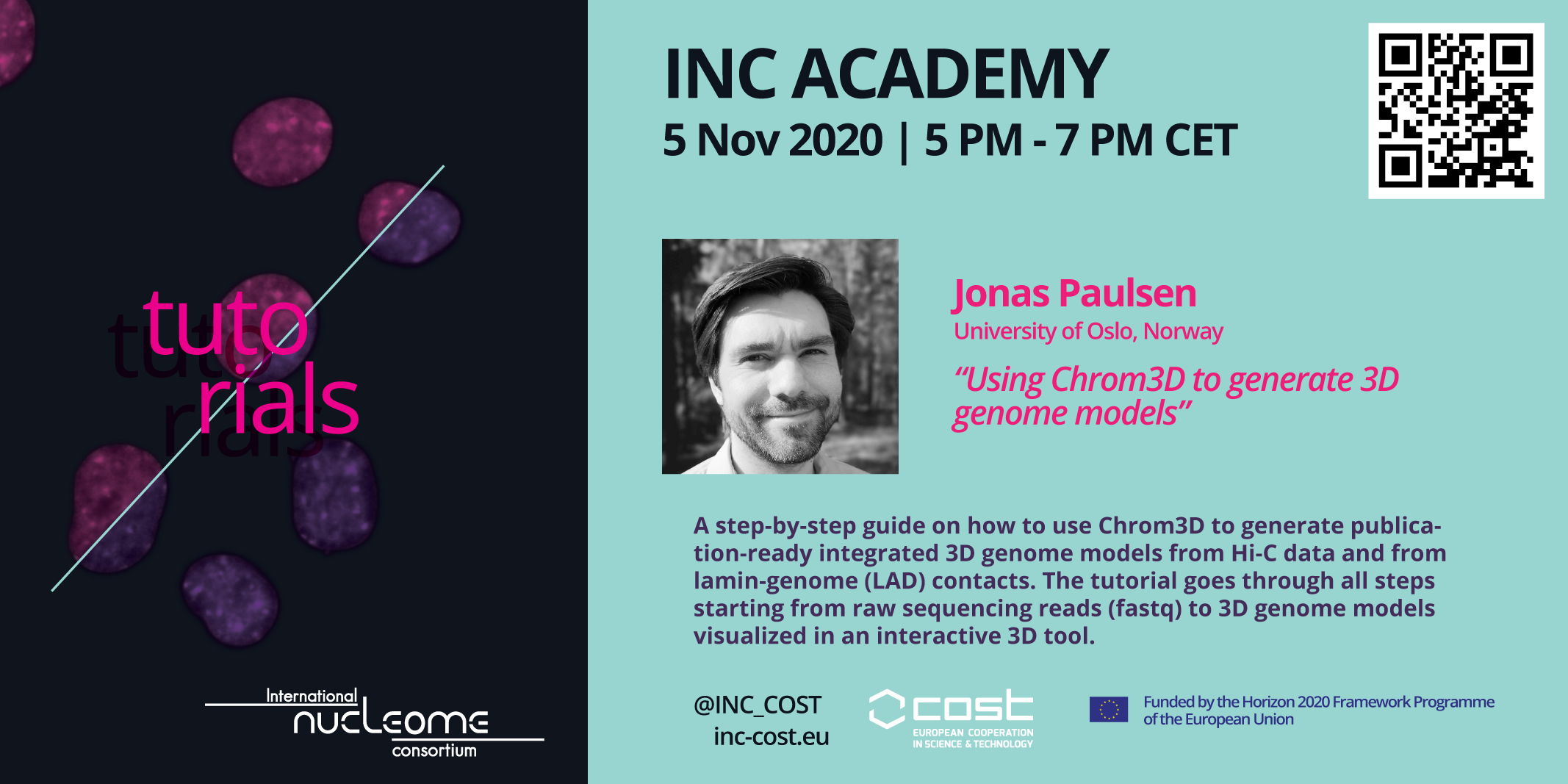 8am PST, 4pm BST, 5pm CET
Marc Marti-Renom
Centre for Genomic Regulation, Spain
"Structural determination of genomes and genomic domains"
8.30am PST, 4.30pm BST, 5.30pm CET
Panel discussion
8am PST, 4pm BST, 5pm CET
Tutorial by Jonas Paulsen
University of Oslo, Norway
"Using Chrom3D to generate 3D genome models"
Requirements for participants who want to follow along all steps: 1) Familiarity with basic bash commands. 2) required software on Mac or Linux or computer cluster.
8am PST, 4pm BST, 5pm CET
Melita Vidakovic
University of Belgrade, Serbia
"Epi-cure: Epi-CRISPR targeted DNA methylation of Arx gene as a potential therapeutic strategy in diabetes"
8.30am PST, 4.30pm BST, 5.30pm CET
Todor Gitchev (lab of Peter Meister)
University of Bern, Switzerland
"Dynamic modelling of chromosome folding in C.elegans suggests in vivo Z-loops formation"
ABOUT
INC Academy will host the following types of events:
Regular webinars
STSM reports
Hands-on tutorials
Journal clubs.
Events will be held bi-weekly (Thursday, 8am PST, 4pm BST, 5pm CET)
Don't stay aside, engage!
Volunteers and ideas are welcome
If you have any suggestions or would like to contribute yourself with volunteering, presentation or moderation, please get in touch by email.
Subscribe for the mailing list